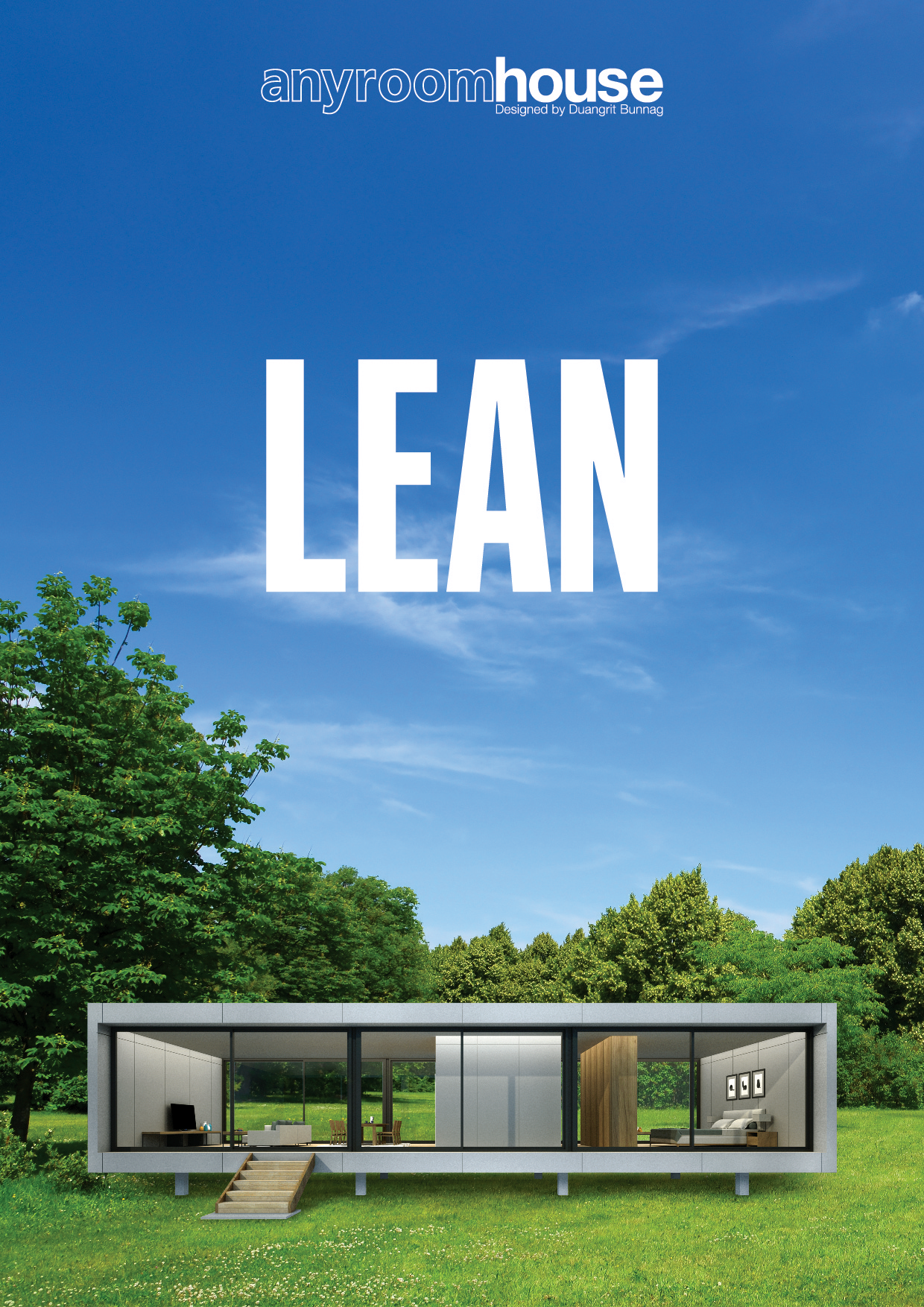 anyroom house
Designed by Duangrit Bunnag
Prefabricated house "LEAN" offers 4 varieties to serve different functionalities.
It takes 4 months to complete each of the 4 designs of Anyroom house "Lean" –
from constructing the house structure to all of the assembling processes.
The dimension of the house is designed as a cuboid at 6.00 W x 15.00 L x 3.80 H metres with the utility space of 90 square metres in total.